ith her passion for healthy living, it's no wonder Meghan Markle takes an array of supplements in addition to her nutritious diet. The former Suits star revealed the go-to vitamins, minerals and herbs she takes every day in an interview with The Chalkboardmagazine in 2015, and many of them will be a big help with calming any stress or nerves ahead of the royal wedding on 19 May.
Meghan revealed that her daily supplements include "Magnesium, B-12 drops, multivitamin and Cortisol Manager before bed," adding: 'Sometimes ashwagandha makes it into the mix too!" The selection of supplements will support Meghan's diet, and have an array of health benefits.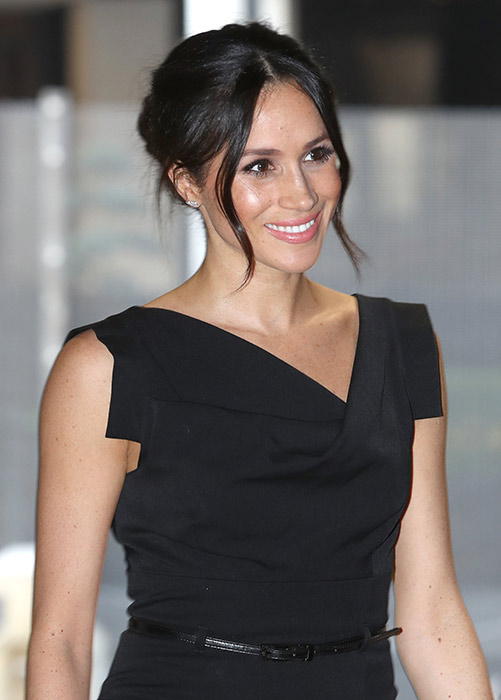 Meghan Markle takes a number of health supplements
Magnesium helps to keep blood pressure normal, increase energy, relieves muscle aches and spasms, and calms nerves, all of which will be beneficial to Meghan. Meanwhile, B12 drops will ensure Meghan doesn't become deficient in the vitamin due to her diet, which is largely plant-based and contains very little animal products, which are one of the main sources of B12.
A multivitamin will provide Meghan with her recommended daily intake of various vitamins and minerals, while Cortisol Manager is a "stress hormone stabiliser", which is designed to support the body's natural rise and fall of cortisol, helping promote feelings of relaxation and aid better sleep. The supplement contains L-Theanine, Magnolia, Epimedium and Ashwagandha – although Meghan said she sometimes takes additional doses of the herb, likely at periods of high stress.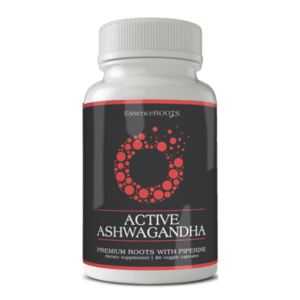 Ashwagandha can be used to reduce stress
Ashwagandha is a herb that helps to moderate the body's response to stress, bringing inner calm and also boosting energy. The supplement comes from the root of the ashwagandha plant and can be taken in tablet form, such as Pukka's Wholistic Ashwagandha, or as an elixir stirred into tea or coffee once a day.
Meghan is a fan of alternative medicine, and revealed that she also has acupuncture in a bid to ease the debilitating migraines she used to suffer with. "I have been a longtime believer in acupuncture and cupping," she told The Chalkboard. "I used to have debilitating migraines (hospitalised for them), and acupuncture and Eastern medicine absolute changed my life. Migraine-free living is a game changer." The 36-year-old's approach to healthy living also appears to be rubbing off on her fiancé, Prince Harry, who is said to have lost half a stone ahead of their wedding by following a similar clean eating diet and regular exercise routine.
Source: https://www.hellomagazine.com/healthandbeauty/health-and-fitness/2018050448357/meghan-markle-daily-supplements-health
What's the REAL problem with Ashwagandha?
Eventhough Ashwagandha comes with a laundry list of incredible health benefits:
Supports Healthy Thyroid Function
Promotes a Calm State of Mind
Improves Mood and Energy
Boosts Memory and Supports Brain Health
Strengthen Immune Function
It has *one major flaw*.
The major flaw of Ashwagandha is bioavailability.
The body has a hard time absorbing Ashwagandha Powder, which makes bioavailability a HUGE issue! Bioavailability is the amount of a substance that enters your bloodstream. More bioavailability means you actually get the health benefits you're looking for. But less bioavailability? That means you're wasting money.
Essence Roots has discovered a unique, yet simple way to make Ashwagandha more bioavailable than ever.
Along with giving us superstar nutrients like ashwagandha, Mother Nature also provides us with helper nutrients. These helper nutrients take a good thing and make it even better. Scientists call these Bioavailability Enhancers, and new research points to piperine as being the most effective on the planet. Ultra Ashwagandha comes in a veggie capsule packed full of piperine, making it the most bioavailable Ashwagandha money can buy!
Special Offer
Today Ultra Ashwagandha by Essence Roots is running a 50% off promotion. The more bottles you buy, the more discount you get. So don't wait until its too late, take advantage of this incredible offer now. Don't forget to come back and let us know about your results!
Simply click on the link bellow to claim your deal.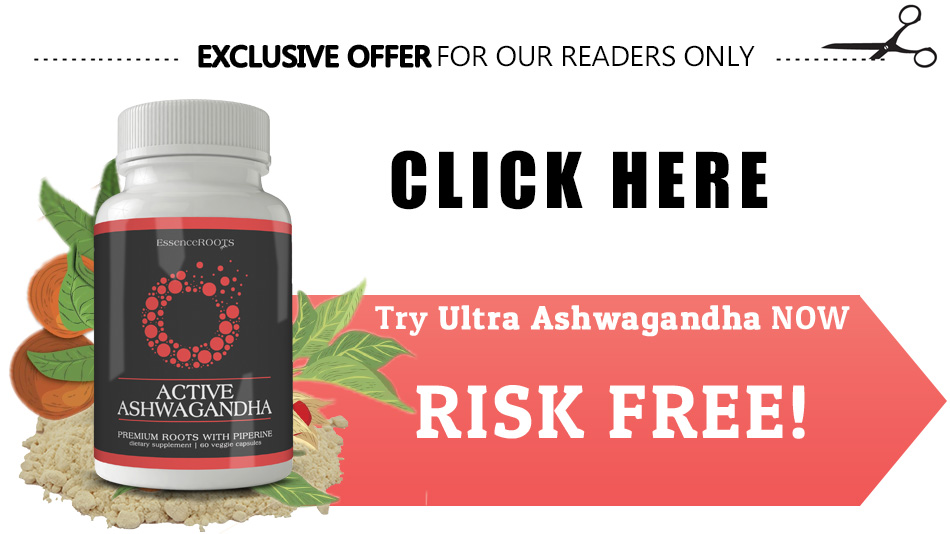 This is a one time purchase with no hidden additional cost or obligations.