Cinnamon
"Cinnamon is a really good option for people who want to go sugar free," says Katie Pande, Pukka's Herbal Education Specialist and a practicing Medical Herbalist. "It helps regulate your blood sugar and lowers sugar cravings."
A warming, slightly spicy herb, this kitchen staple is an essential for autumnal wellbeing.
"Add it to lunches, drinks and desserts especially if you work all day at a desk as it helps improve circulation and can help get rid of mucus, if you're suffering from winter coughs and colds.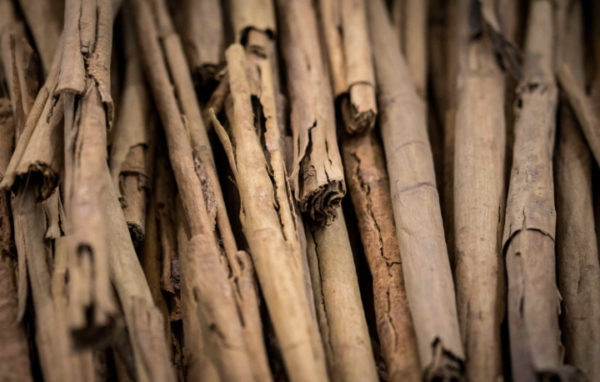 Turmeric
Ayurvedic practitioners have used turmeric for its anti-inflammatory properties for millennia but this superfood spice has only recently been liberally embraced by the west, outside of using it in our curries.
Related to ginger, the turmeric root is used to make powder.
"It's really hard to narrow down what it does because it supports every system in the body," explains Pande. "In Ayurveda – inflammation is the route of all disease – in all medical conditions the cells involved will be inflamed – so turmeric benefits everything. Our climate is cold and damp and there's a lot of benefit to battle that congestion from our environment and protecting us from pollutants.
At Pukka almost everything we do contains turmeric. We often pair it with black pepper or ginger because they make it easier for your body to absorb. As does far, so having it in a milk that contains fat, will help you absorb a lot more of it."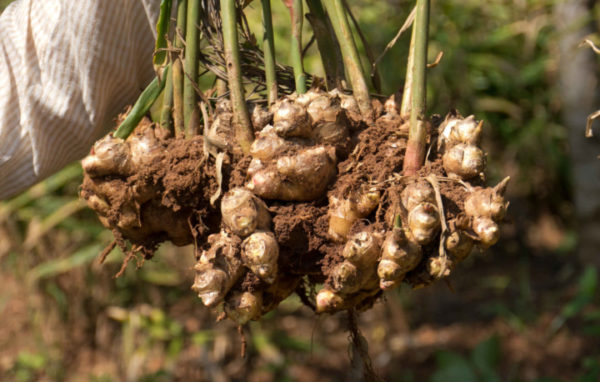 Ginger
Ginger shares a lot turmeric's qualities, it also helps with absorption and anti-inflammatory pain as well as boosting your immune system.
"That warming element you get from eating and drinking ginger stimulates your body," says Pande. "It kickstarts your metabolism and digestive system especially during the winter after a big main meal. That speeding up of your systems are why it's so good for nausea and travel sickness."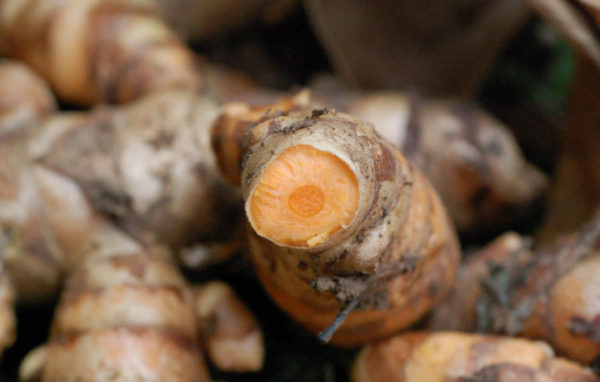 Maca
Did you know maca is a relative of the radish? This powered root comes from Peru and has been used as a medicine for 3,000 years. It's packed with potassium, calcium, magnesium and zinc.
"Maca has hormonal balancing benefits," says Pande. "It can help regulate stress, your reproductive system and help improve fertility. It energises the body and supports the adrenal glands but it's not as strong as something as ginseng."
Matcha
Once seriously exotic, matcha, has become a mainstream addition to drinks, ice creams and cakes in the last few years. Japan's traditional green tea powder, matcha is made from dried tea leaves in their purest, unfermented form.
"Matcha has really high antioxidant capabilities and protects cell function, especially cognitive functions," explains Pande. "It's good for memory, concentration and speeding up our brains. In that way it's like drinking a coffee but there's no caffeine crash just a lighter but more sustained energy boost.
Ashwagandha
"Ashwagandha is a traditional herb used at Pukka and it's all about supporting stress response and your nervous system," says Pande.
An India bush, the plant is sometimes known as 'Indian ginseng'. The powder is made from the plant's root and berries
If you're facing a winter full of challenges or even just a busy daily life, balancing and supportive ashwagandha helps steel your response system, from the inside out. It helps lower cortisol levels and supports the adrenal glands. Packed with antioxidants too, it helps prevent cell damage.
"If you're suffering from anxiety or depression then it can really help," says Pande. "It can also help build stamina and endurance."
Shatavari
Shatavari means 'she who has 100 husbands' in Sanskrit so let's just say this is the herb for strong women. It comes from Nepal, Sri Lanka, India and the Himalayas and it's a rather remarkable type of asparagus that can grow up to a metre in length.
"Shatavari supports female reproductive systems and hormonal balance. It aids with your resistance to stress as well," says Pande.
Source: https://pebblemag.com/magazine/living/7-plants-and-spices-to-help-you-stay-healthy
What's the REAL problem with Ashwagandha?
Eventhough Ashwagandha comes with a laundry list of incredible health benefits:
Supports Healthy Thyroid Function
Promotes a Calm State of Mind
Improves Mood and Energy
Boosts Memory and Supports Brain Health
Strengthen Immune Function
It has *one major flaw*.
The major flaw of Ashwagandha is bioavailability.
The body has a hard time absorbing Ashwagandha Powder, which makes bioavailability a HUGE issue! Bioavailability is the amount of a substance that enters your bloodstream. More bioavailability means you actually get the health benefits you're looking for. But less bioavailability? That means you're wasting money.
Essence Roots has discovered a unique, yet simple way to make Ashwagandha more bioavailable than ever.
Along with giving us superstar nutrients like ashwagandha, Mother Nature also provides us with helper nutrients. These helper nutrients take a good thing and make it even better. Scientists call these Bioavailability Enhancers, and new research points to piperine as being the most effective on the planet. Ultra Ashwagandha comes in a veggie capsule packed full of piperine, making it the most bioavailable Ashwagandha money can buy!
Special Offer
Today Ultra Ashwagandha by Essence Roots is running a 50% off promotion. The more bottles you buy, the more discount you get. So don't wait until its too late, take advantage of this incredible offer now. Don't forget to come back and let us know about your results!
Simply click on the link bellow to claim your deal.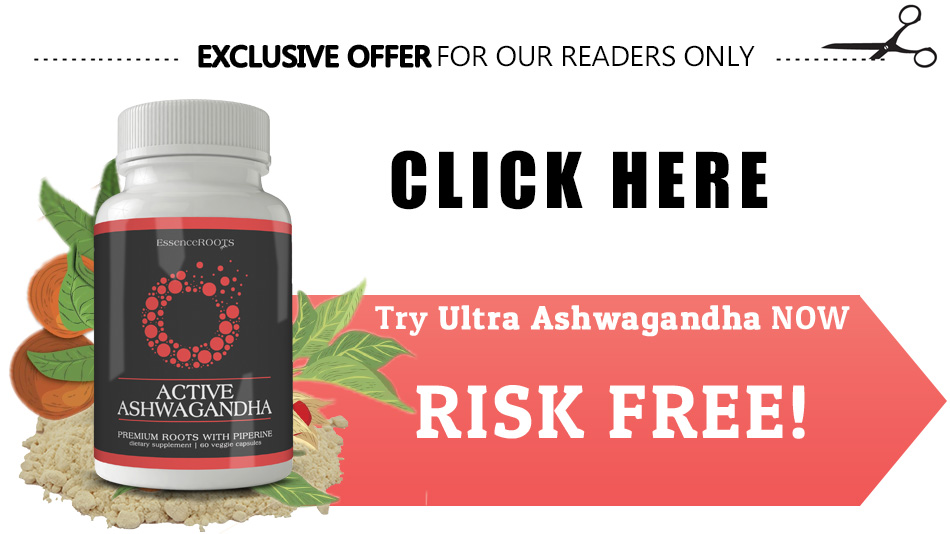 This is a one time purchase with no hidden additional cost or obligations.